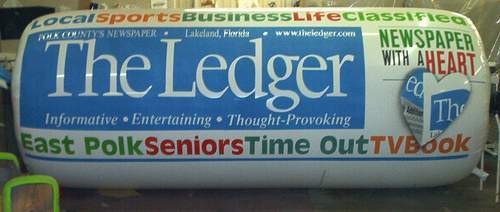 Helium Balloon
HELIUM BALLOON
Helium Balloon - Advertising Balloon
Large Helium Balloons are a great inexpensive to attract attention to your event or business.
Large Helium Balloons and Helium Advertising Balloons can really create a sense of excitement at any event or sale.
We usually have over 300 balloons and custom helium balloons in stock.
We have in stock:
red, white, blue, green, yellow and combination color helium balloons.
If you need lettering or artwork on your helium balloon please give us a call.
Helium Advertising Balloon
Helium Balloons Build Business!
Helium Balloons Information - 1-800-791-1445
Email Tom for your helium balloon.
Call 1-800-791-1445 for Advertising Balloons!

Helium Balloons from manufacturer.
Advertising blimps made in the USA.
Air Dancers - Dancing Balloons
Giant Balloons - Advertising Inflatables