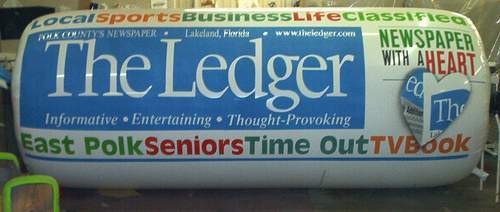 Fruit Shape Balloons - Custom Fruit Inflatables
Fruit Advertising Balloons

Fruit Balloons - Eye Appeal Advertising
If you need giant fruit balloons or helium Fruit inflatables please give us a call. We have made all types of fruit balloons and can customize any balloon.
We manufacture our fruit shape advertising balloons in the USA.
We have some fruit balloon in stock ready to ship for your event, festival or sale.
Fruit Balloons can be helium balloons, cold-air inflatables or sealed air inflatables.
If you need Fruit Balloons for an event, parade or festival please give us a call or email us.
We have made hundreds of fruit balloons with and without customization.
Need a fruit balloon tomorrow? Give us a call we may have one in stock.
We ship same day on many items.
Call 1-800-791-1445 for Fruit Balloons!
Click Here to Email Tom for Fruit Balloons!
Large advertising balloons make Instant Promotions!
Eagle Balloons - Eagle Inflatables