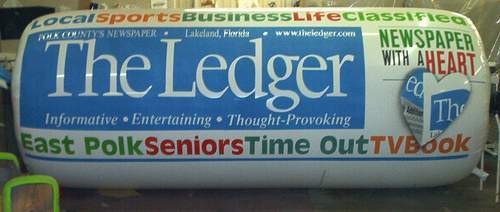 Advertising Balloons - Helium Balloons
HELIUM BALLOONS

Helium Balloons - Advertising Balloons
Helium Balloons are a great inexpensive to attract attention to your event or business.
Helium Balloons and Helium Advertising Balloons can really create a sense of excitement at any event or sale.
We usually have over 300 helium balloons and custom helium balloons in stock.
We have in stock:
red, white, blue, green, yellow and combination color helium balloons.
If you need lettering or artwork on your helium balloon please give us a call.
Helium Advertising Balloons
Helium Balloons Build Business!
Helium Balloons Information - 1-800-791-1445
Balloon Rentals

2000-09-29, 20:48h

Advertising Balloons Create Business!

Try advertising balloons and advertising blimps for fast, affordable promotions.

Advertising Balloons for Marketing!

Try advertising balloons and advertising blimps to enhance your marketing program.

Advertising Balloons Make You Money!

Try these attractive advertising balloons and advertising blimps to increase your business.

Advertising Inflatables for Promotions

Advertising inflatables are a great inexpensive way to attract people to your business or event.

Advertising Balloon manufacturer located in the USA. Factory direct pricing and quick turn around on all advertising balloons.


Huge selection of advertising balloons and advertising inflatables available to rent.

Advertising blimps and advertising balloons made in the USA
Call 1-800-791-1445 for Advertising Balloons!

Advertising balloons made in the USA.
Air Dancers - Dancing Balloons
Christmas Balloons - Holiday Inflatables