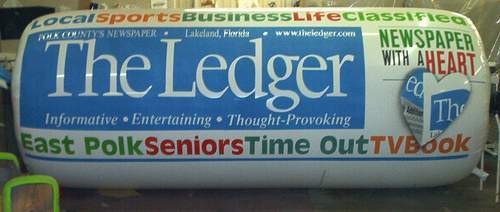 Custom Helium Balloons - Big Advertising Balloons
Custom Helium Balloons

Custom Helium Advertising Balloons
Helium Balloons - Advertising Inflatables - These custom helium balloons are available without new design fee.
We've made hundreds of different custom balloon shapes. We have many that are available without a design fee.
We manufacture more custom helium balloon shapes than any other company in the USA. Most companies purchase the balloons they sell you from other companies that purchase the balloons in China or India.
Don't let your balloon be held up in customs or have no service after your purchase.
Are you going to ship your balloon back to China for repairs? They don't take credit cards and it's up before you get your balloon shipped back. Try explaining your problem in Chinese or Hindi.
We use polyurethane, the best material available for custom helium balloons, not pvc like all the offshore manufacturers.
Click Here to Email Tom for custom balloons!
Call 1-800-791-1445 for custom helium balloons.
Advertising Balloons Create Sales!