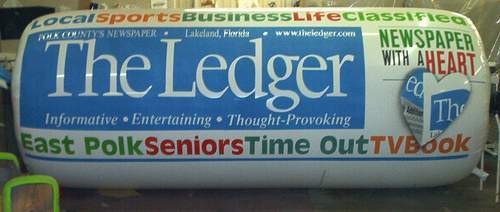 Custom Balloons|Balloon Advertising
Custom Balloons

Custom Balloons Increase Sales!
Custom Balloons, Helium Balloons & Custom Inflatables
Custom Balloons, custom blimps and custom inflatables can make a great impact for your business or event.
Custom balloons can be made to fly or to hang or set on the ground or roof.
Helium custom balloons, cold-air custom balloons, and sealed-air custom balloons can be made to your specifications.
If you have an idea for a custom balloon or custom inflatable please give us a call!
Email Tom for custom balloons.
Call 1-800-791-1445 for Custom Balloons.
Sports Balloons - Helium Baseball Balloons
Privacy Policy/Terms of Service